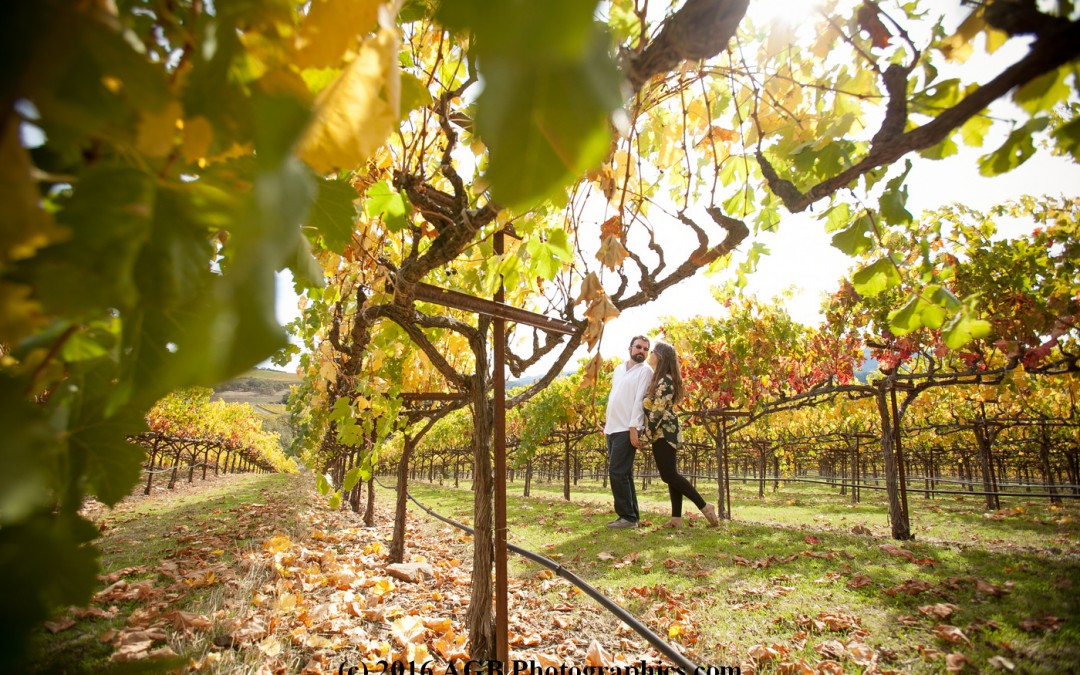 Photographing engagement portraits is probably one of my most favorite sessions! I just love the season of the couples lives during this time as they look forward to their future. Planning a wedding can be stressful at times and all-consuming so when they take time out for their engagement portraits to be with each other, play around and go to amazing places this is very special to be a part of it for me.
Alana and Tony are very special to me because they are my friends and I have been a part of witnessing them coming together since the beginning. I had the pleasure of hearing about their first date, watching their relationship bloom and I even photographed the proposal, which was secretly set up by Tony.
The portraits were amazing to photograph as we spent the day in the amazing city of Kenwood in Sonoma County. The leaves on the vines were yellows and oranges which gave a beautiful fall look – not to mention photographing at the right time of day for warm softness. Alana and Tony added their own flair, personality and playfulness with each other to really convey their relationship. My goal and passion in my work is always for NATURAL and REAL photographs which represent YOU!
I want to thank the following places for allowing us to use the property and even supplying us with champagne and wine: